There have been so many questions sent my way while Airbnb hosts are preparing for their first guest. I have been loving all of the questions! I thought to make everyone's life a bit easier, I would shoot out a quick message to clear up any questions.
[affiliate name="airbnb"]
As far as the bedroom, well…. you need a bed for starters. A nice bed with a warm comfortable blanket and pillow are needed. Little extra things such as a nightstand and a lamp are also highly suggested. I tried to make our bedroom feel as warm and homey as possible. I hung up a few pictures (mine were of popular DC attractions) to add some flare to the room and put some extra towels in the closet. I left some hangers in case they needed to hang anything up and an ironing board with an iron because a lot of our guests were staying for work related meetings.
As far as toiletries go, I had small hotel sized shampoo and conditioner and soap bars ready for them in the bathroom. We felt that this was a nice little extra something. We bought ours on Amazon- (you can find the kit here – It's only about $40 so I highly recommend this!)
We did not have a TV in the bedroom for a few reasons. We figured guests would not be spending a lot of time in their room and we didn't have an extra television laying around. However, if they would like to watch a TV show, we were happy to share our Netflix account in the living room.
How Does The Guest Pay Me?
This was my favorite part. I love waking up in the morning and checking my email and finding out that money is being sent to me for doing basically nothing. Once your guest has "checked in" within a few days, Airbnb will send you an email saying that your payment has been sent. Usually within the next day or so the money will appear in your bank account. (Make sure you provide this information to Airbnb)
There is no awkward exchange of money- it's done the same way as ride sharing apps such as Uber (This link will give you a free first ride.)
Should I Be Home When The Guest Is There?
This is totally up to you. We saw using Airbnb as a way to make extra money on top of our usual jobs. Therefore, we lived our life as we normally would. We would go to work during the day, grocery shop, cook (this was hard to get used to but we saw pointless to go out all the time when we were trying to save money)
The only thing we did not do while hosting was have friends over or do laundry (this was only because the laundry was in the guest bathroom)
How Do I Start/Update My Listing?
First, I am going to assume that if you're reading this, you have at least looked through the Airbnb website, and if not, that's totally okay. You can start now. I'll walk you through it.
Pick what kind of home you have (apartment, condo, guest house or other)
Pick what kind of room you have for them (Do they get the entire place or just a room?)
How many people are you willing to allow?
What city do you live in?
Hit Continue
Now, the great thing about Airbnb, is they help you set your price.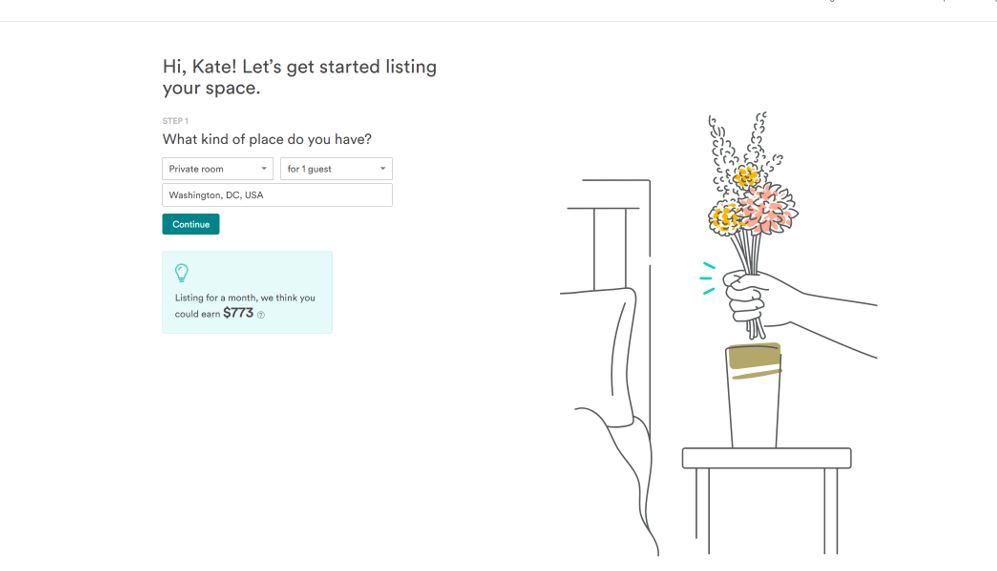 Then, it will ask you if you have any personal belongs in the room. If you do, click "No, I keep my personal belongings here" It's okay. We had some personal things in our closet- such as toys for my nephews and some extra clothes.
The next few prompts are pretty self-explanatory
If they are unsure where exactly you live, they will ask you to drag and drop the location of your house. Then click next.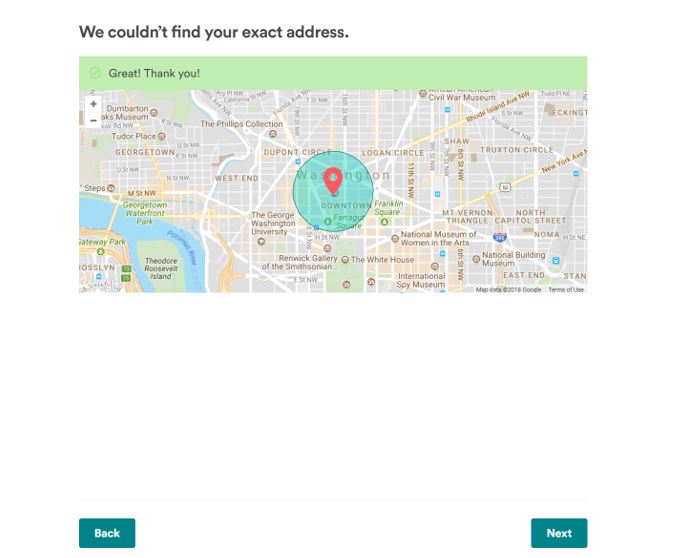 Next, click all amenities offered. Just like a hotel, it lists what you have when people search for a place to stay.
Then it asks where all the spaces your guest can use. Be honest, if you say in your ad that they can cook or use the garage and then when they arrive they can't, this can lead to a bad review. You wouldn't want to go somewhere and plan cooking every night to save money then find out you can't.
Then hit Finish
Step 2- set the scene- here's where the pictures come in

Click the upload photo button
A box will pop up. This is where you have saved your pictures. Go through, click on the pictures you want to save
Pro-tip: As someone who is technology challenged- I'd save all my pictures on my desktop for easy finding.
Now, edit your description. This is where you can talk about how great your home is and why people should stay with you. We found that descriptors such as "luxury, epic, and incredible" were helpful to catching people's eye.
Now give your place a name (For example we named ours: Luxury apartment near Rosslyn station)
Verify your phone number (this is to make sure that it is you signing up)
Click next
It is going to ask you about house rules, again BE HONEST. If you can't take the smell of cigarettes, say it here.
Now review your guest requirements. This is where you can say what your guest needs to have on file with Airbnb to be welcomed into your home. (For reference, we asked for a government ID, email address, confirmed phone number and payment information)
That's it! Then it goes on to tell you some more general information but for now, make sure that room is ready because people can start booking at any time! J
Pro-tip: In the Airbnb video tutorial, Denis gives an incredible pro-tip to rank higher in Airbnb searches so you can get more guests.
How Many Pictures Do I Need?
I'd say about 15-20 pictures. This is your most important part. This is what is going to set you apart from everyone else. You want to show your home in the best possible way. When you take pictures:
Make your bed like your grandmother is coming over. Tuck sheets in. Make the blanket straight and crisp. Position your pillows. I can't tell you how many Airbnb listings I have seen where the bed looks like it's been slept in- Yuck.
Take pictures during the day. Natural light will always make your room appear lighter and cleaner.
Show the bathroom. People want to see where they will be taking a shower.
Show living areas. Just like when you look at a hotel website, they show pictures of the pool, lobby, workout room- this is because people like to have a general idea of what to expect. Show off your living room, kitchen and flowers. After all, you work hard to keep these areas clean and looking nice (and alive).
Here are some examples of the pictures we used
That's it for now. If you have any other questions or want to share your first (or second) hosting experience, I'd love to hear!
Also, there has been a ton of buzz going around about Cryptocurrency. Now that you have all this extra cash laying around, it is a perfect time to start thinking about investing. Check out Denis' crypto article on how to buy Bitcoin and don't forget to join Cryptoschool.
Also, be on the lookout- we have a THREE part podcast coming out where our interviewee, Dominic Florczak has made over $200,000 in cryptocurrencies- you won't want to miss it!
Until next time, Chainers- catch ya on the flipside.